REGIONAL TRIALS
In 2013, we started formalising our investigations into terroir - i.e. the different influences that different locales have on the flavour of the spirit - with single farms in three regions on the mainland. North (The Black Isle), with The Jacks at Kilcoy, East (Aberdeenshire) with Colin Tough at Barnyards of Delgaty, and South (The Lothians) with Tom and Mary Jane Lawrie at Ransfield. Taking one of our single farms growing the same variety on Islay gives us the fourth compass point, the West.
These family farms are using all their locally-tailored experience and expertise to raise malting barley for us, with the idea that there are as few other variables as possible between each farm in each given year. They all use the same seed from the same seed merchant, for example. Their barley crop is then malted separately and distilled separately, with the recyclable waste from distillation (the feints) stored separately for the next reuse. We are maturing the spirit separately, watching how it develops, both horizontally (different farms, same harvest) and vertically (same farm, different harvests). We have guaranteed to buy their barley for a decade at least, building up a bibliography of stock that serves as a tangible reference collection.
The variety that the farms choose to grow each year is decided in liaison with our Maltsters, Bairds, and the agricultural supplier Scot Grain - "It's a real collaboration" says Production Director, Allan Logan. The relationship has been maintained all this time by Allan's annual visits (COVID permitting). The farmers have also visited us at the distillery. "The exciting thing is where we take it next, after this initial 10 years…" says Allan.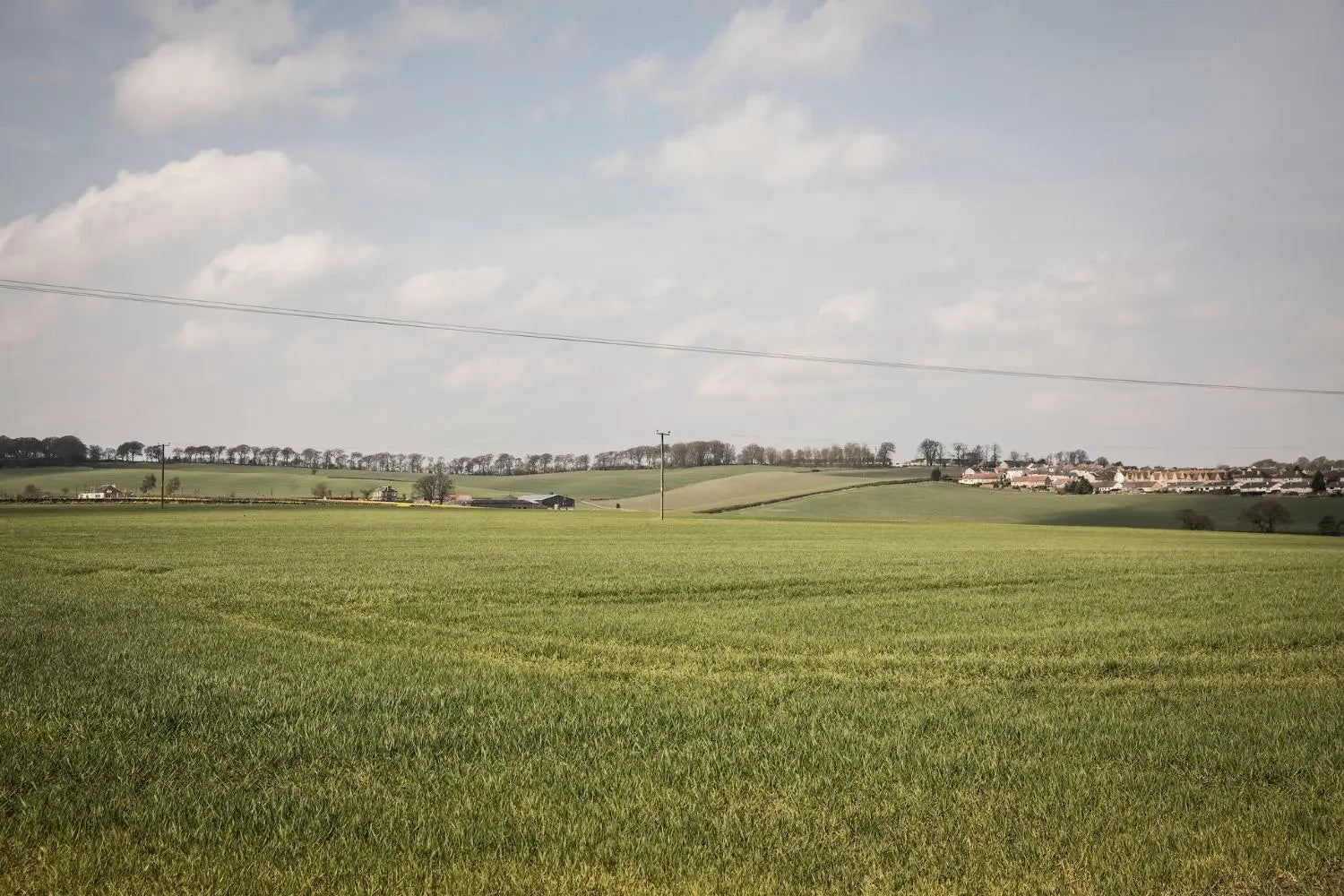 BERE BARLEY
Bere is a heritage grain that is perfectly adapted to growing in northern climes and on sandy soils - its a landrace variety rather than something you can buy from a seed breeder. We wouldn't be making whisky with the unusual Bere if it weren't for the intellectual and practical labour of the Agronomy Institute of the University of the Highlands and Islands in Orkney. Dr Peter Martin and his colleague John Wishart, with the support of contractor Ian Sinclair and team, have grown Bere in their own fields adjacent to the college since the Institute opened in 2002. The first time they did so, they had to cut it with a reaper-binder because the area was so small! They subsequently supplied Bere seed to a farm in Islay to trial and to the close circle of farmers local to them in Orkney.
Over the years we've had many characters involved in the Bere project across the archipelago that makes up Orkney. In any given year we'd usually take four growers' harvests to make up the 100 tonnes of Bere which is our target for malting. Magnus Spence - paintballer and trampoliner, farms across the causeway at Northfield, Burray. Sydney Gauld at Quoyberstane, next to the Institute ground in Kirkwall, retired last year, his neighbour Erik has taken up the mantle. Erik farms cattle too, so has an interest in Bere's long straw for good bedding after harvest. We've had fields which hadn't been worked for 55+ years on South Ronaldsay growing Bere these last few years; Victoria Moar there at "Heatherbell" is contractor Ian Sinclair's daughter.
REGENERATIVE AGRICULTURE
We're proud to have had farmers who practice regenerative methods in our supply chain since 2003. It was only because we had a close working relationship with our flexible maltsters, Bairds, that we were able to think about the barley and people we wanted to work with first and the processing needed second.
This started with William Rose at Mid Coul Farms in the Highlands of Scotland, 134 miles northeast of here, eight miles from Bairds Maltings in Inverness. The farm has been in the family for more than a century. They produce renewable energy, sheep and cows, beans, root vegetables, rye and oats and rich pastureland alongside malting barley. We have subsequently worked with three other organic farmers in mainland Scotland to create rich multi-vintages - Neil Scobie, also farming near Inverness at Coulmore, Martin Birse at Pitgaveny in Elgin, and Sir William Roberts of Mains of Tullibardine, near Gleneagles in Perthshire.
We wanted to push further into these methods and the flavours and textures that are produced in the resulting whiskies. So in 2010, we started the hunt for a grower of biodynamic malting barley. There were none. We had to accept looking beyond Scotland, at the rest of the UK. Still none. But the Biodynamic Association suggested a farmer in Wiltshire who might be a good candidate. He was already working biodynamically if he could be persuaded to go through the registration process. "Yes, sure, if I've got a market for it!" was Richard Gantlett's response. "It's one of the reasons I really love the connection with Bruichladdich," he says, "Because you encouraged me to be certified, get the proper stamp."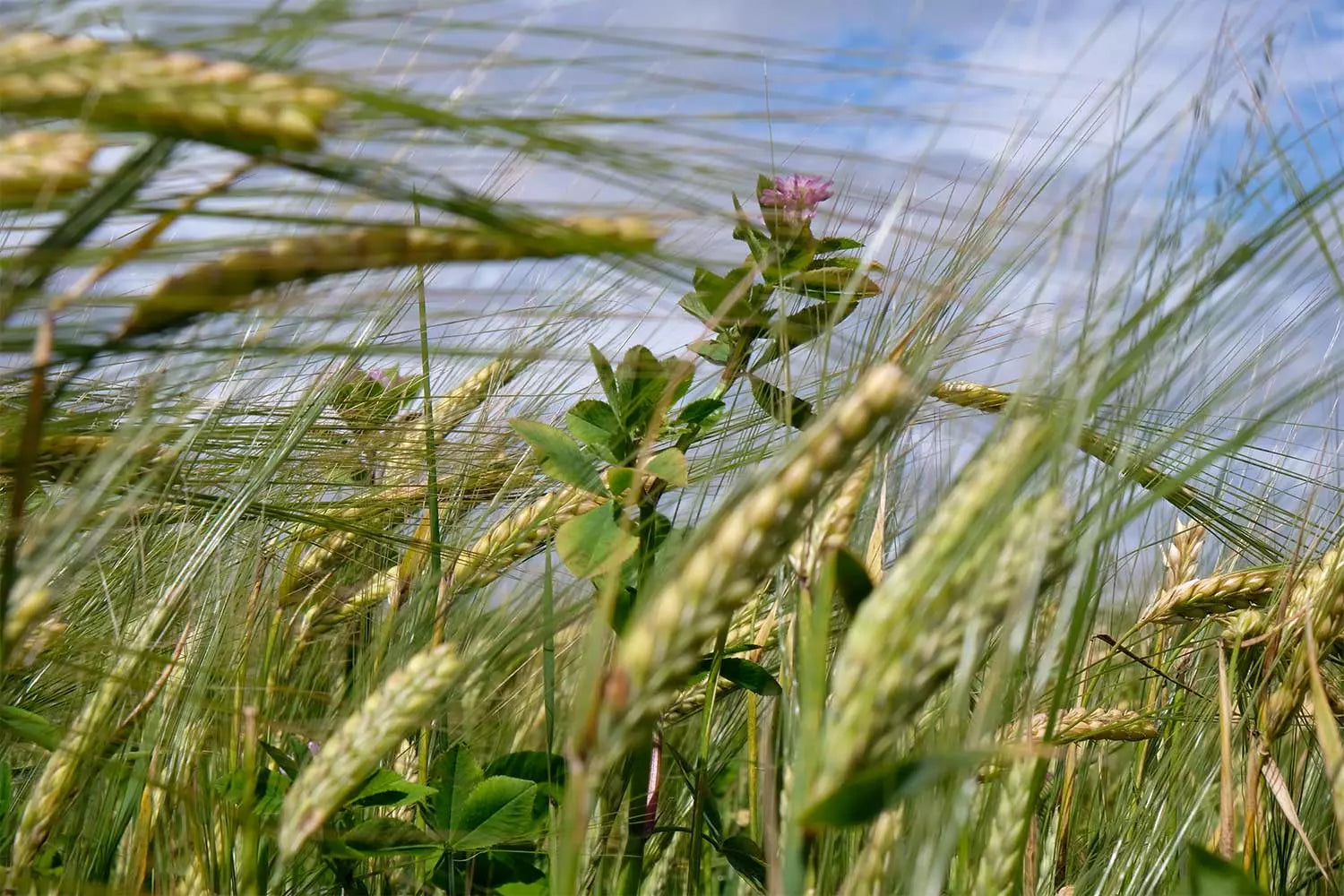 ISLAY BARLEY
Islay has a reputation, historically, for its fine cattle. Many of the farms on Islay were dairy farms, until the closing of the local creamery in the year 2000. Islay's land use, according to the European Forum on Nature Conservation and Pasturalism, is 39% "broken moorland, rushy fields and rough pasture", 13% rich grassland, and 7% "rotational pastures and rich farmland mosaics". Most of the farmers who supply us with barley for distilling run mixed farms; if they had experience of growing barley before we came along asking, they had grown it for animal feed. Grazing sheep and beef cattle are still part of the mix; as well as pigs, oysters, and holiday accommodation too.
Malting barley is now also something they can diversify into - the distillery has created a market for it. We willed the idea of making an Islay Barley whisky into being in 2004, with a single farmer. Raymond Stewart was managing a different parcel of land on the island then, but he is growing for us today, at Sunderland farm near Loch Gruinart. He's recently been exploring lighter tillage.
Other farmers we have worked with over the years have retired; new people with the idea to plant 10 acres here or there come forward each year. In 2006, Dunlossit estate and Raymond Fletcher partnered with us and the UHI to trial growing Bere barley on Islay. This continued for four years. They've kept on with modern varieties since. From 2007, James Brown at Octomore Farm near Port Charlotte, has grown barley which we have peated to the extreme. This is used to make Octomore (whisky) of Octomore (farm), first released as Octomore 06.3 in 2014. Hunter Jackson has grown for us since 2009; he is also the seed merchant for the island and organises the soil sample analysis of the intended barley fields each spring.
In terms of how the Islay Barley grower partnerships have grown, by 2009, we were into double figures, and in 2020, we reached 19. Our local growers combined now supply more than 50% of our entire annual mash bill.
As a business that wants to balance profit and purpose, it is important for us to work closely with our community of supply partners. Having traceability is hugely important to us, but so too is keeping that value in the agricultural community.