DISTILLERY EXCLUSIVES
LIMITED AND EXCLUSIVE RELEASES AVAILABLE FROM BRUICHLADDICH DISTILLERY ONLY
Our Project releases are exactly that; small-batch experiments released from the distillery that allow our Head Distiller, Adam Hannett, an opportunity to rewrite his own rule book and delve into the warehouses with an open mind and total freedom. Taken from the inner workings of Adam's sample room, these non-conformist spirits are revealed for curiosity's sake.

Brokering new ground is at the heart of the releases in the Projects series, whether that be in crossing the boundaries of spirit type or pursuing flavour where we haven't ventured before, which in turn has created world-first releases.
Embodying our pursuit of real progress and our endless curiosity, each of Bruichladdich Distillery's Projects tell a unique story.

Only available to purchase direct from Bruichladdich Distillery. In line with our commitments to reduce secondary packaging, each project release is sold without a tin.
THE TERNARY PROJECT
The Ternary Project was the first release in the Project series from Bruichladdich Distillery. Meaning to consist or involve three parts, this Project release pays homage to a time in our distillery's past when we refuted the practice of distilling one homogenised malt type. Combining Bruichladdich, Port Charlotte and Octomore single malts, these are three vintages of three spirit types, matured in three classes of casks.
DISCOVER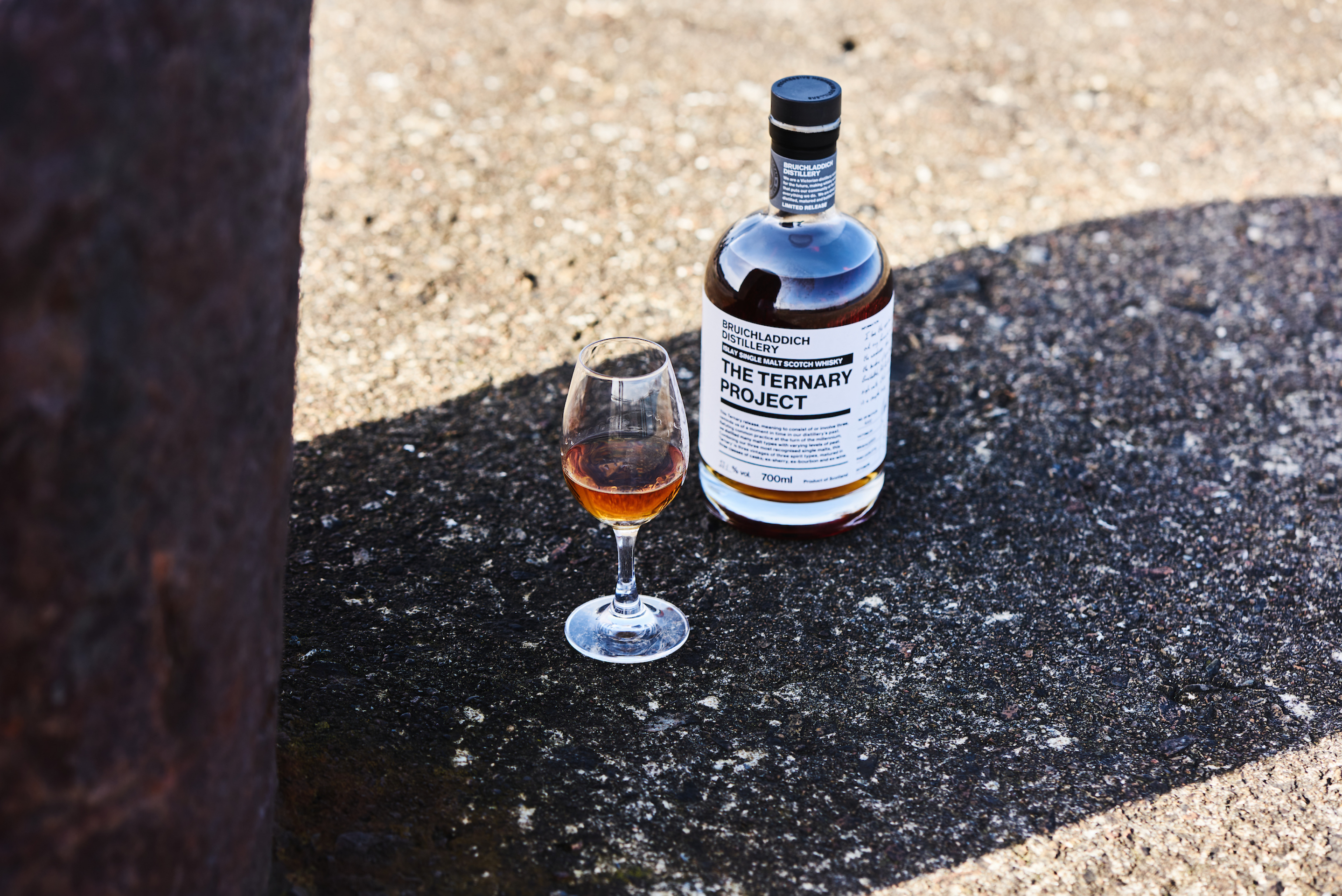 THE BIODYNAMIC PROJECT
The Biodynamic Project is the second small-batch experiment to be released from Bruichladdich Distillery and seeks to answer the question of whether whisky can save our soils. In this world-first biodynamic Scotch whisky release, we have hope that it can. Distilled in 2011, from biodynamic barley grown on carbon-negative Yatesbury House Farm, this is a revolutionary whisky that demonstrates the power of connection from farmer to glass.
DISCOVER