OUR PHILOSOPHY
WHAT DOES SETTING OUT TO CREATE THE MOST THOUGHT-PROVOKING SPIRITS MEAN TO US?
A VICTORIAN DISTILLERY RE-IMAGINED FOR THE FUTURE
---
FOREWARD BY OUR CEO, DOUGLAS TAYLOR
Since Bruichladdich's resurrection in 2001, our ambitions have gone beyond the simple idea of making and selling single malt scotch whisky. Our goal was to be an antidote to the industry norm.

We set course to be pioneers, provocateurs and change makers. Reconnecting the land and the dram, re-evaluating the prescribed 'rules' of the industry, questioning where flavour comes from and understanding why agricultural ecosystems are important.

This was a journey that would go on to inspire an army of distillers and drinkers across the world.

As we continue this path, we discover that the more we learn, the more we know we need to do. Today, our commitments to people and the planet grow stronger, ensuring we use our business as a force for good.
With our empowered team, we pursue this bigger purpose and maintain our mission to create the most thought-provoking spirits we can. As Progressive Hebridean Distillers, we hope our actions will stimulate other entrepreneurial start-ups to emerge on our island home and further afield, each one adding richness and diversity, paving the way for an increasingly dynamic and self-sufficient future.
PROGRESS
At Bruichladdich Distillery we seek to produce the most natural, thought-provoking, intellectually stimulating and enjoyable spirits possible. We are Progressive Hebridean Distillers.
LEARN MORE
Sustainability
Discover more about what sustainability means to us and our ongoing commitment to reduce the impact of our operations and become more environmental in our actions.
Learn more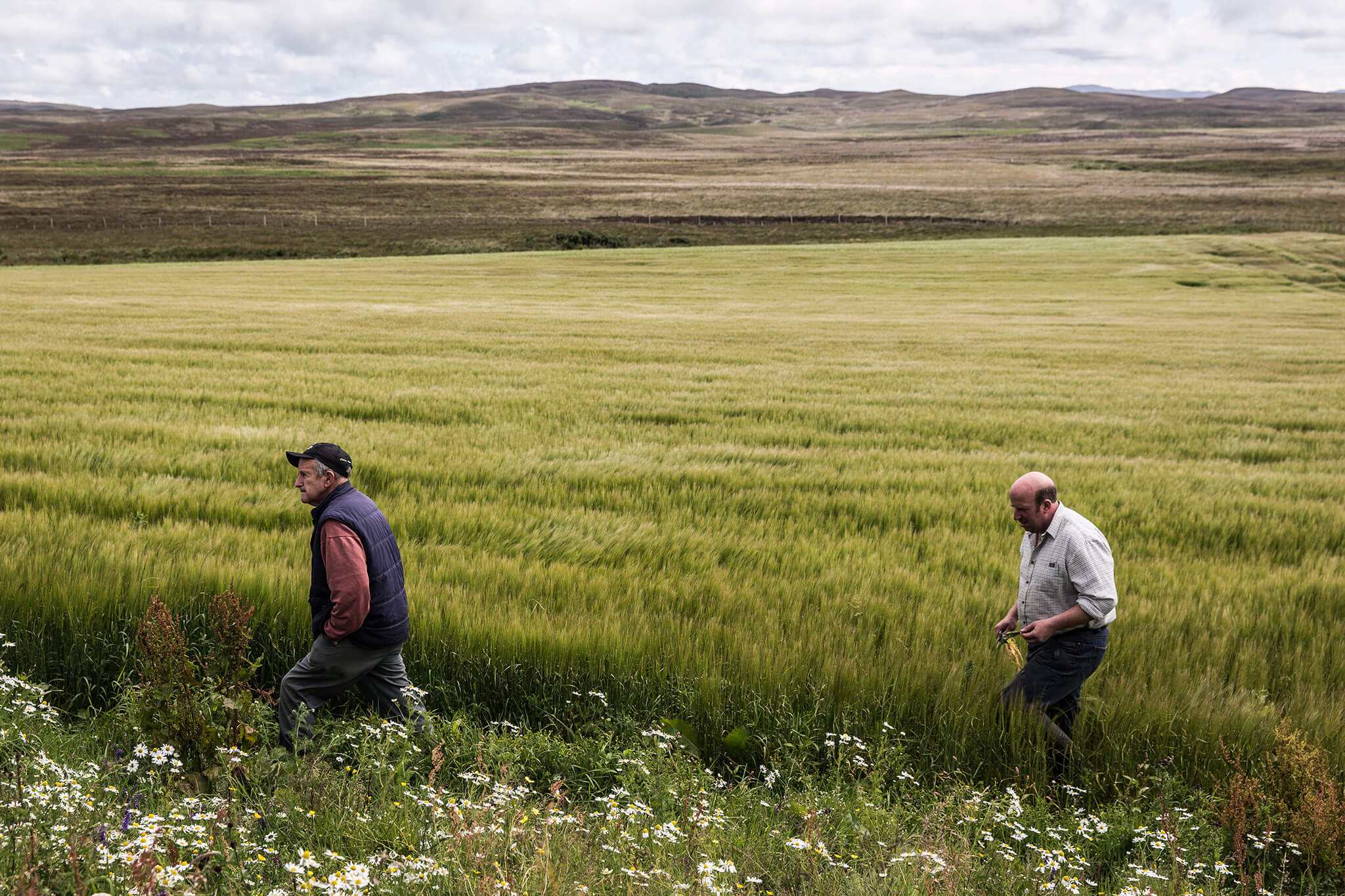 TERROIR
At Bruichladdich, we believe terroir matters. That is to say how a particular region's climate, soil and terrain affect the taste of whisky.
learn more
Barley
Connection to the raw ingredient and to our farming community sits at the heart of our approach at Bruichladdich Distillery. After over two decades worth of work, we cast our minds back to the motivating factors behind our barley obsession.
learn more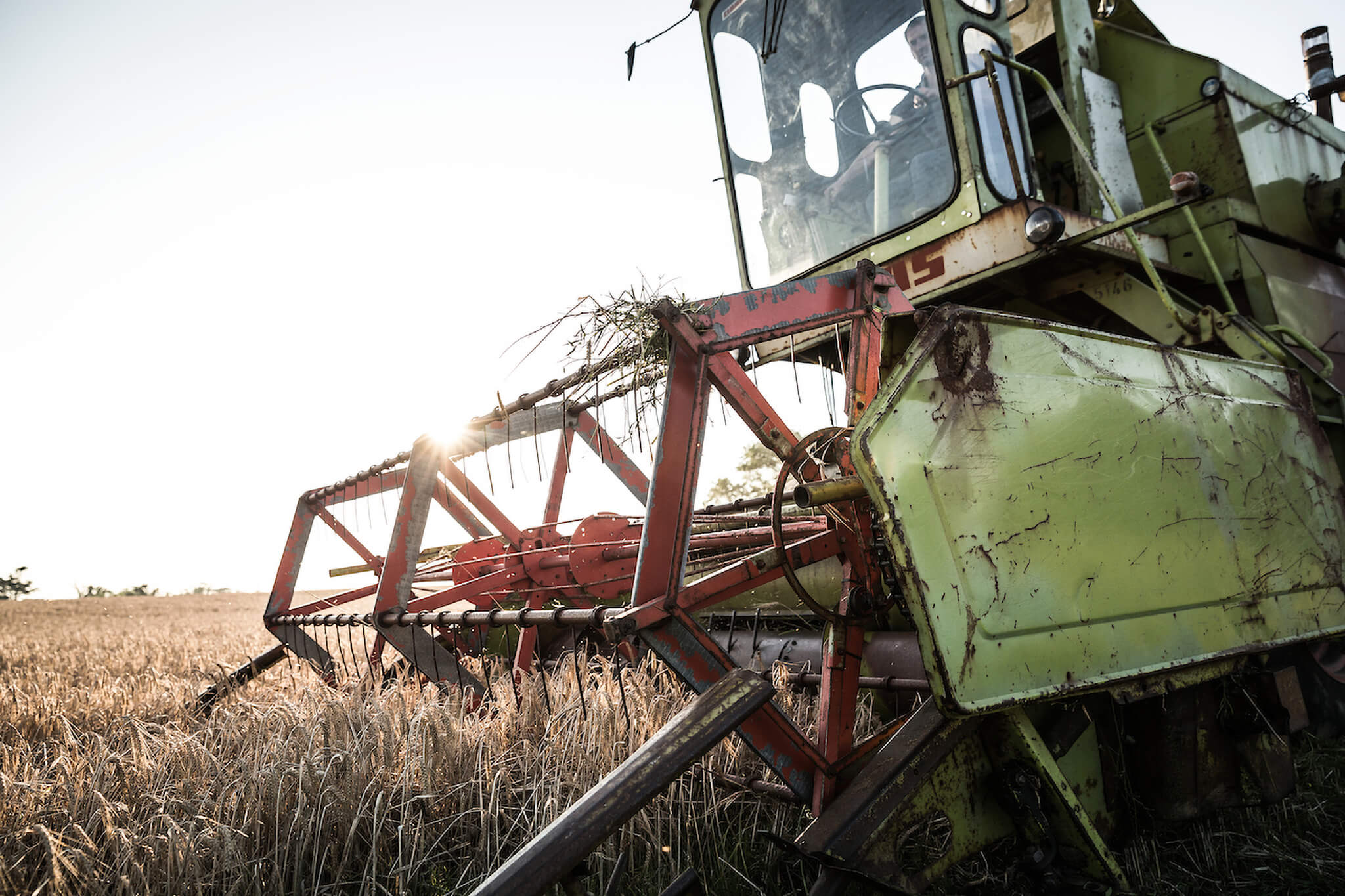 TRANSPARENCY
We go to extreme lengths to create whisky with exceptional flavour and provenance. We want to celebrate that complexity with you, because you should know exactly what you're drinking.
learn more
WE'RE PROUD TO HAVE OUR ACHIEVEMENTS TO DATE VALIDATED BY B CORP
In 2020, we became one of the only distilleries in the world to be B Corp certified, recognising our ongoing approach and ethos in terms of balancing profit and purpose. Our mission is to create the most thought provoking spirits we can while continuingly growing our commitment to people and the planet to ensure we use our business as a force for good.
learn more
DISTILLERY MILESTONES FROM OUR RENAISSANCE TO THE PRESENT
Since the re-opening of our distillery gates in 2001, we have continued our unwavering commitment to breathing new life into the community, taking direct inspiration and influence from the land, keeping as much of our operations on Islay as possible and taking responsibility for our practices and their impact on the environment.
Learn more
Executive profiles
Discover the visionary minds behind Bruichladdich Distillery's exquisite spirits. Explore the executive profiles of this renowned distillery, unveiling the passion, expertise, and dedication that fuel their craft.
Learn more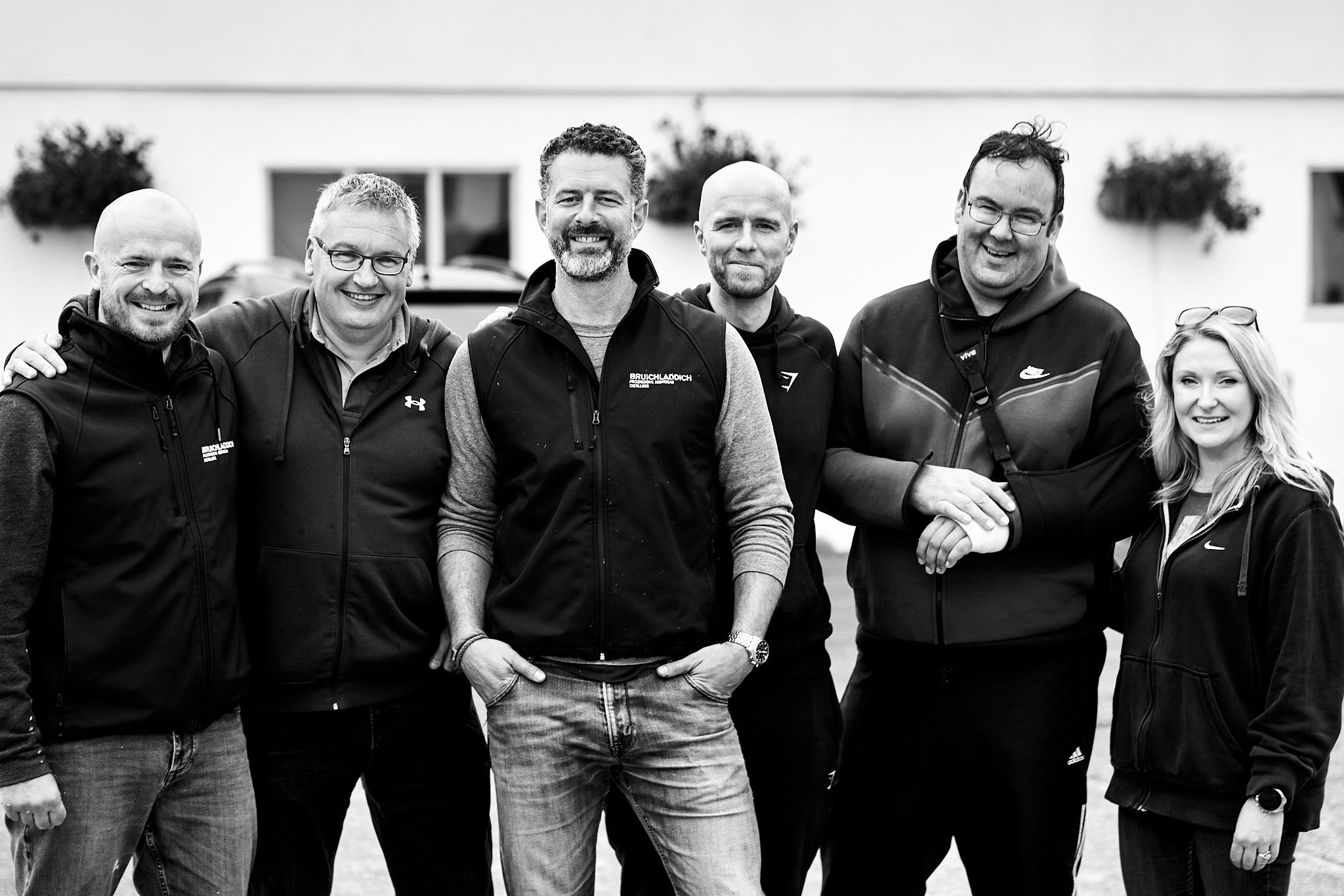 You Might Also Like
---
Stories of our whisky-making, our people and our commitment to making the most thought-provoking spirits