AGRICULTURE & BIODIVERSITY
SUPPORTING A MORE MEANINGFUL ECOSYSTEM
RECONNECTING WHISKY & AGRICULTURE
---
First and foremost, we are distillers. Over the last two decades, we have been distillers who have worked hard to reconnect whisky with agriculture. We have forged new partnerships in an industry where the concept of terroir, of changing flavours according to ingredients and their locale, has been dismissed as all but irrelevant.

In our learning, we have pursued our restless curiosity and an idea that our work is never done.
We have broken away from the traditional expectations of the staid whisky world.

So, while the methods we apply in our production are traditional, we are adamant that the continual reimagining of our Victorian distillery will help us establish and support a more meaningful local ecosystem.
DECARBONISING OUR PRODUCTION PROCESS
+ "Our contributions to the agricultural community will be twofold. Firstly, we will invest in exploring progressive agriculture through the management of our own Shore House Croft. Using this land, we will take on the associated risks of growing trial crops.
+ Secondly, we will help foster and inspire an ever-growing entrepreneurial mindset in our local community, hoping that the creation of more local businesses can help rebalance more value back into our economy.
+ Our intentions for the future are ambitious. These may evolve over time but we believe in thinking big and starting small - but starting today."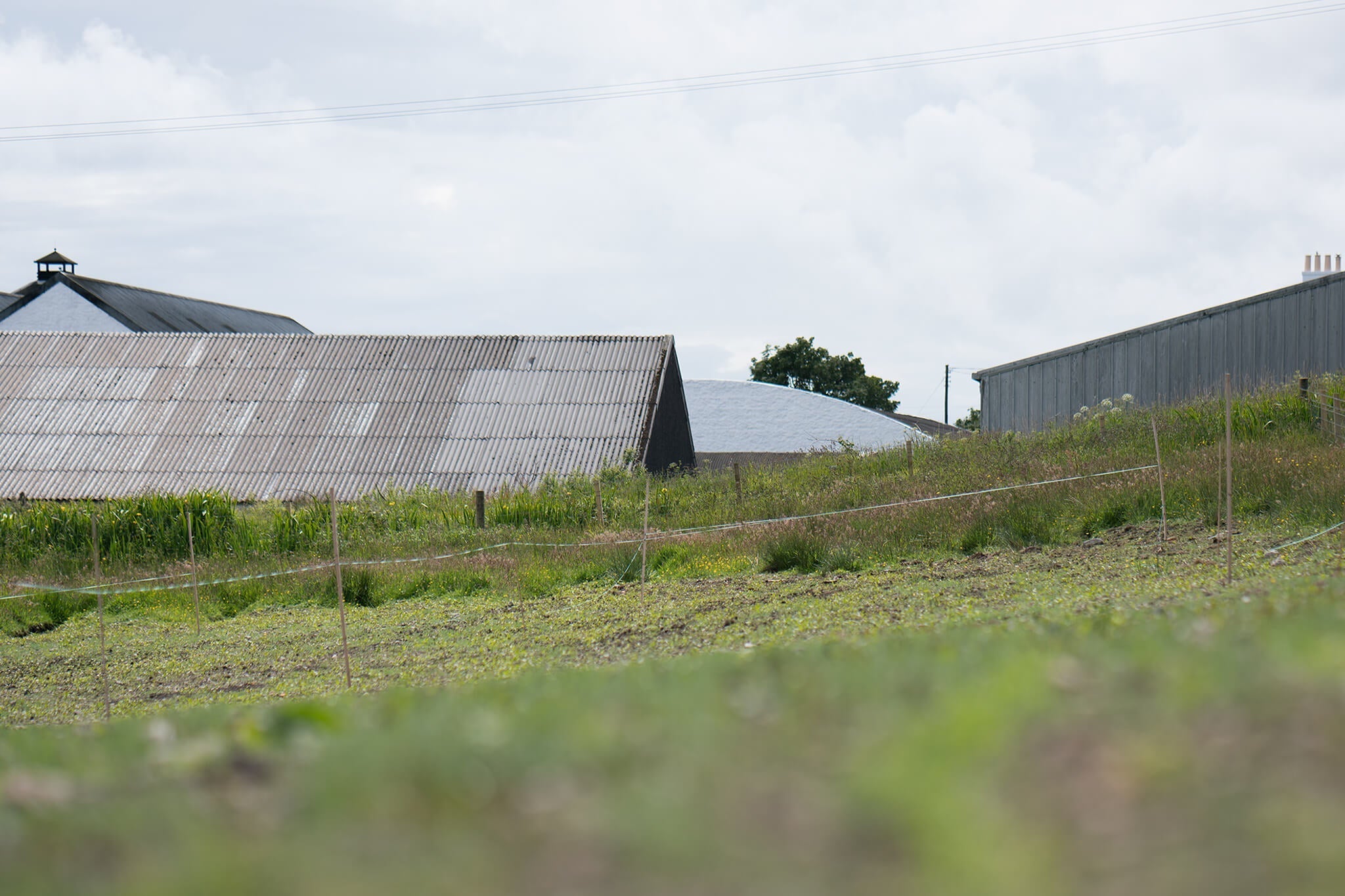 THINKING BIG AND STARTING SMALL - BUT STARTING TODAY
+ "We will develop our understanding of rotational farming, with a view to nurture natural soil fertility in the long-term.
+ We will find and adopt an accreditation for each area of our barley buying, from organic to biodynamic to our conventional varieties. With our sister distilleries at Westland and Domaine des Hautes Glaces, we will further define what sustainable barley buying means to each of us and our respective locations on Islay, the Pacific North West of the USA and the French Alps.
+ We will explore the feasibility of minimising inputs, knowing that some conditions in Scotland will be more suited to minimal intervention than others.
+ We will discourage monocrops with a view to exploring permaculture and the idea that as a distillery, we can act as an accessible market for our local farming community. Where we cannot make use of beneficial crops, we will encourage their sale on the island.
+ We will continue our farmer and flavour first mentality, working with agronomists and breeders to set parameters for crops that celebrate diversity, flavour and yield – not each in isolation. As part of our maltings installation, we intend to malt micro-batches of barley in order to assess their suitability for malting and distilling."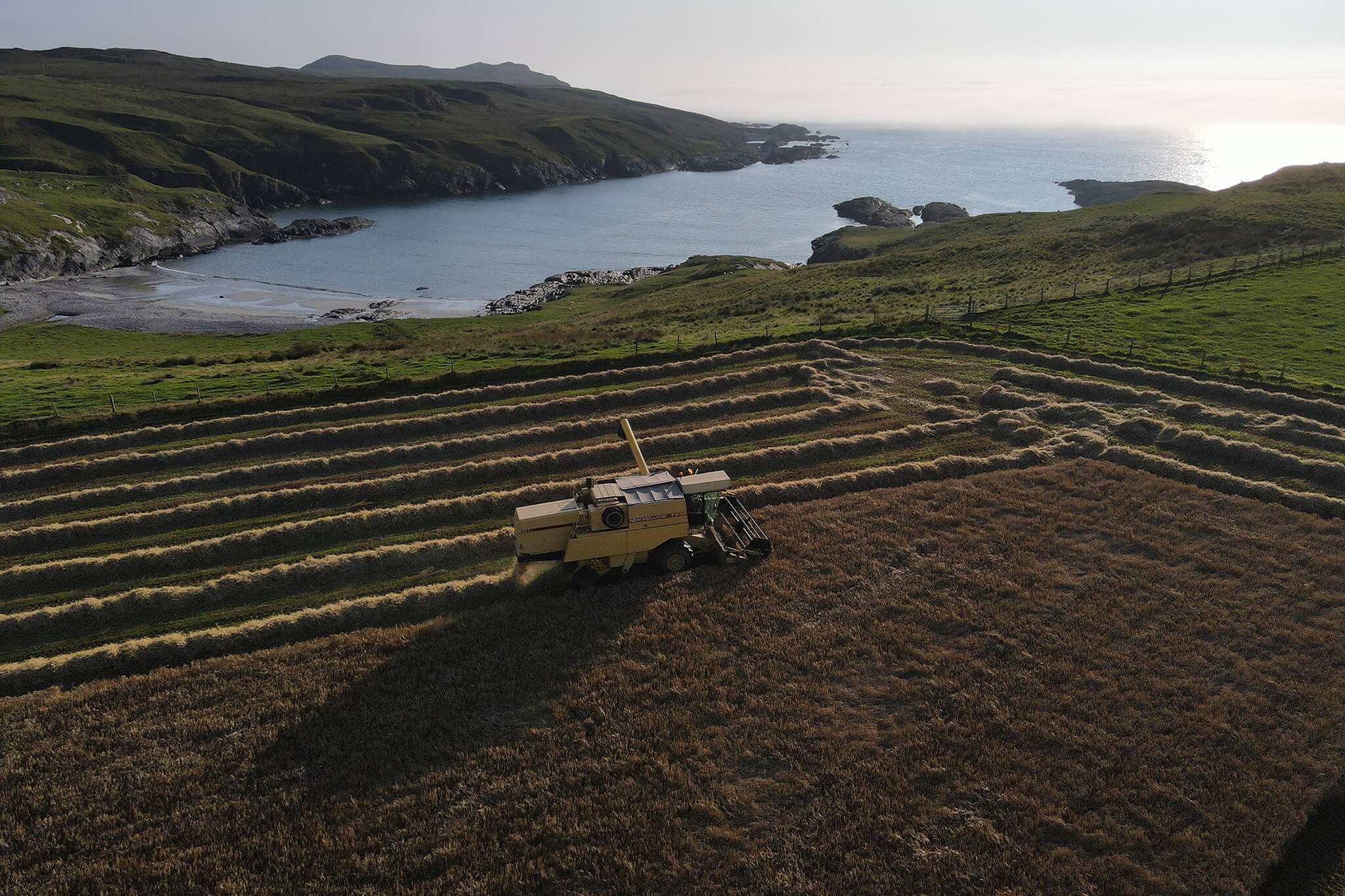 FURTHER READING
---
Explore the remaining three pillars of Bruichladdich Distillery's sustainability strategy. Discover more about what sustainability truly means to us and why we have a long-term to commitment to be more sustainable in everything we do.
MORE FROM BRUICHLADDICH DISTILLERY
---
Explore stories of our whisky making, our people and our commitment to making the most thought-provoking spirits.