WHY REDACT?
HOW TRANSPARENT CAN YOU BE
AGE STATEMENTS MADE SIMPLE
---
In order to comply with Scotch Whisky regulations and EU law regarding age statements, we must comply with the legislation:

"Any maturation period or age may only be specified in the description, presentation or labelling of a spirit drink where it refers to the youngest alcoholic component in the drink."

Simply put, this means we are only legally allowed to declare the youngest age of spirit in the bottle.
Our flagship bottlings are made up of multiple different spirits, of different ages, but we're limited to two options, either we state the youngest age on the bottle, or we declare no-age at all.

Considering age alone over-simplifies the complexity of our recipes. We prefer not to undermine the interplay between maturation time, cask type and the influence of our raw ingredients.
SINGLE MALT AGE STATEMENTS
Age statements can act as an entry level piece of information to give you some indication of the minimum period a whisky has been matured for. However, they do very little to describe the overall flavour or quality of the single malt.
They make no reference to cask quality or the provenance of the ingredients, elements we believe to be crucially important which can often be overlooked in substitute of an age statement.
We have no intention of misleading you about the age of our whiskies, we merely wish to show what components are contributing to the flavours in your unique recipe.
THE CLASSIC LADDIE
No age statement (NAS) is declared. Made up of different ages of spirit, but no reference to this is made on the packaging. This gives the head distiller greater flexibility in producing other recipes per batch.
THE LADDIE EIGHT
An age statement is declared. Made up of different ages of spirit, but we have declared the youngest age of this spirit is at least eight years old.
WHY DOES THIS LAW EXIST?
This law was originally instated to protect you as a consumer against the act of 'teaspooning'*. Until this law was introduced, it was legal for not-so-honest producers to market their whisky solely on the older components. This meant that a bottle made up of 5% 40-year-old and 95% 5-year-old could be labelled and sold as a 40-year-old single malt.

We still need legislation to prevent misleading marketing. We have argued in the past that we should be allowed to declare every component's age when we display the proportion of that aged whisky in the final recipe. However, we have reached a point where raising the conversation around transparency in general and the influence of other ingredients are more important than fixating on age.

[ * Teaspooning can also refer to the act of placing whisky from another distillery into a cask, so that when the entire cask is sold, the name of the original distillery cannot be used in its marketing. ]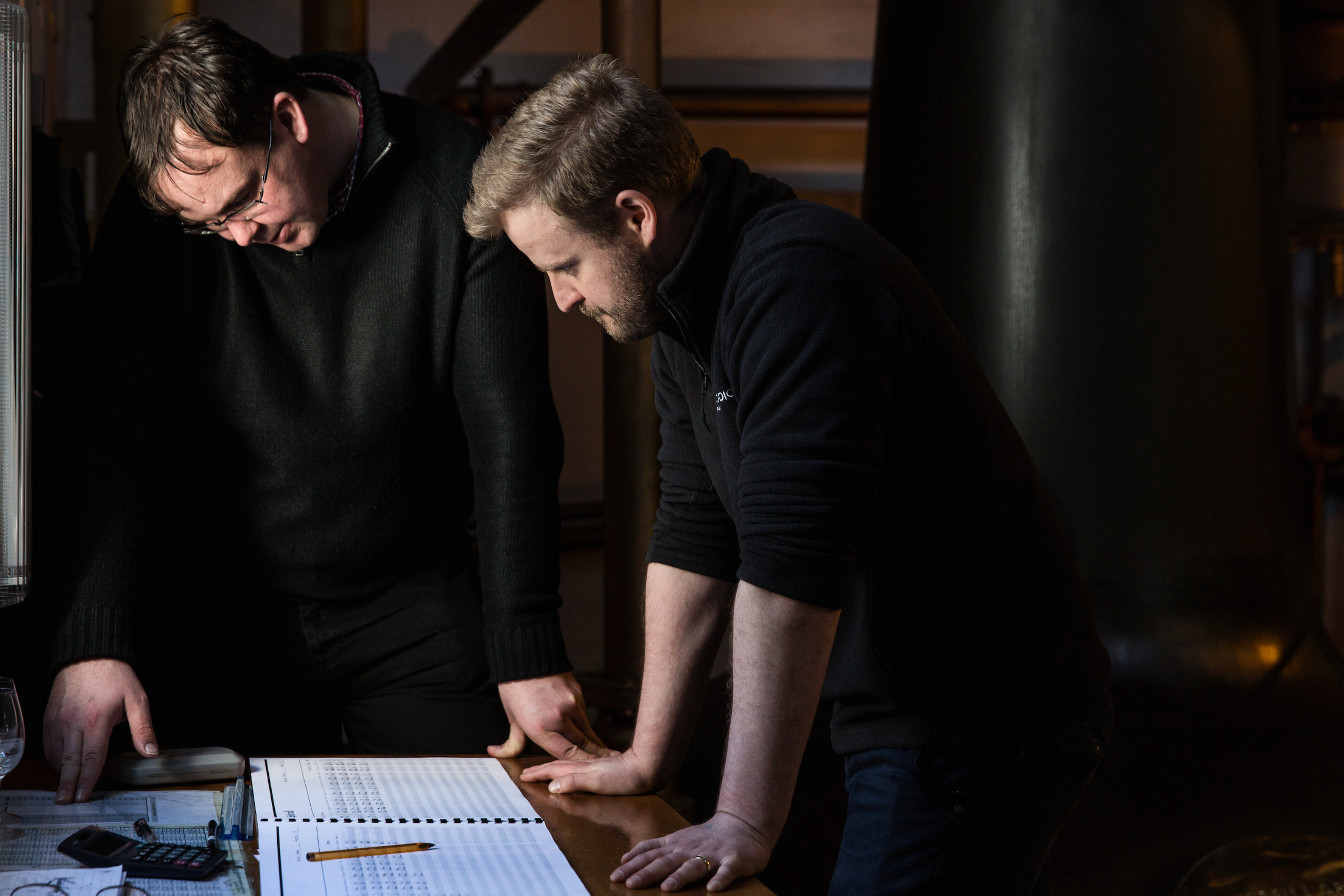 WHAT'S NEXT?
If the opportunity to feed into a new law were to present itself in the future, we would happily take part in those discussions. For now, we are content to have an open dialogue with the Scotch Whisky Association about how we can promote transparency in Scotch within the confines of the law.

We will continue to operate an open-door policy at the distillery, for those lovers of fine spirits and anyone in the industry keen to learn more about what we do. We will continue to engage with our customers across our big picture thinking, right down to the granular detail of how whisky is made.

Our aim has always been to make the most thought-provoking spirit possible and we couldn't do that without nurturing a sense of curiosity, in ourselves and in those of you who appreciate fine food and drink.
MORE ON TRANSPARENCY
---
Learn more about our commitment to transparency and why our ambitions go beyond the simple philosophy of making and selling single malt scotch whisky