A CONSPIRACY OF SILENCE?
WE ARE UNASHAMEDLY OPEN AND ALWAYS WILL BE
MAKING OUR END-TO-END PROCESS AS TRANSPARENT AS POSSIBLE
---
There are many ethical businesses sharing more information than ever before; on their sourcing and supply chain, operations and even their marketing. We consider ourselves among the modern-day businesses delivering transparency in practice.

Our transparency has gone hand-in-hand with our commitment to quality ingredients.

Since our renaissance in 2001, the decisions made at Bruichladdich Distillery have been chosen because they are the right ones.
We are unashamedly open, from our business practices right through to our products and whisky-making process.

An overarching philosophy of transparency is hard to prove in our day to day. But we believe we can demonstrate it through a number of small acts. Read more on the commitments we have made below.
BARLEY, AGE AND COLOUR
DECLARING 100% SCOTTISH BARLEY

A commitment made to provenance and traceability, knowing that farmers within Scotland are supported from our sourcing, declaring publicly means we will not renege on our promise when crops fail or prices are lucrative elsewhere. Wherever possible, we trace our ingredients from farm to bottle.





AGE STATEMENTS

Age statements are now accessible for all of our products – whether it's on the side of the bottle, or on recipes disclosed on our website, all of our products have a declaration of the youngest component part.





NATURAL COLOUR

Adding colouring to whisky is still a widely common practice but we have no interest in making any of our whiskies appear darker or more consistent.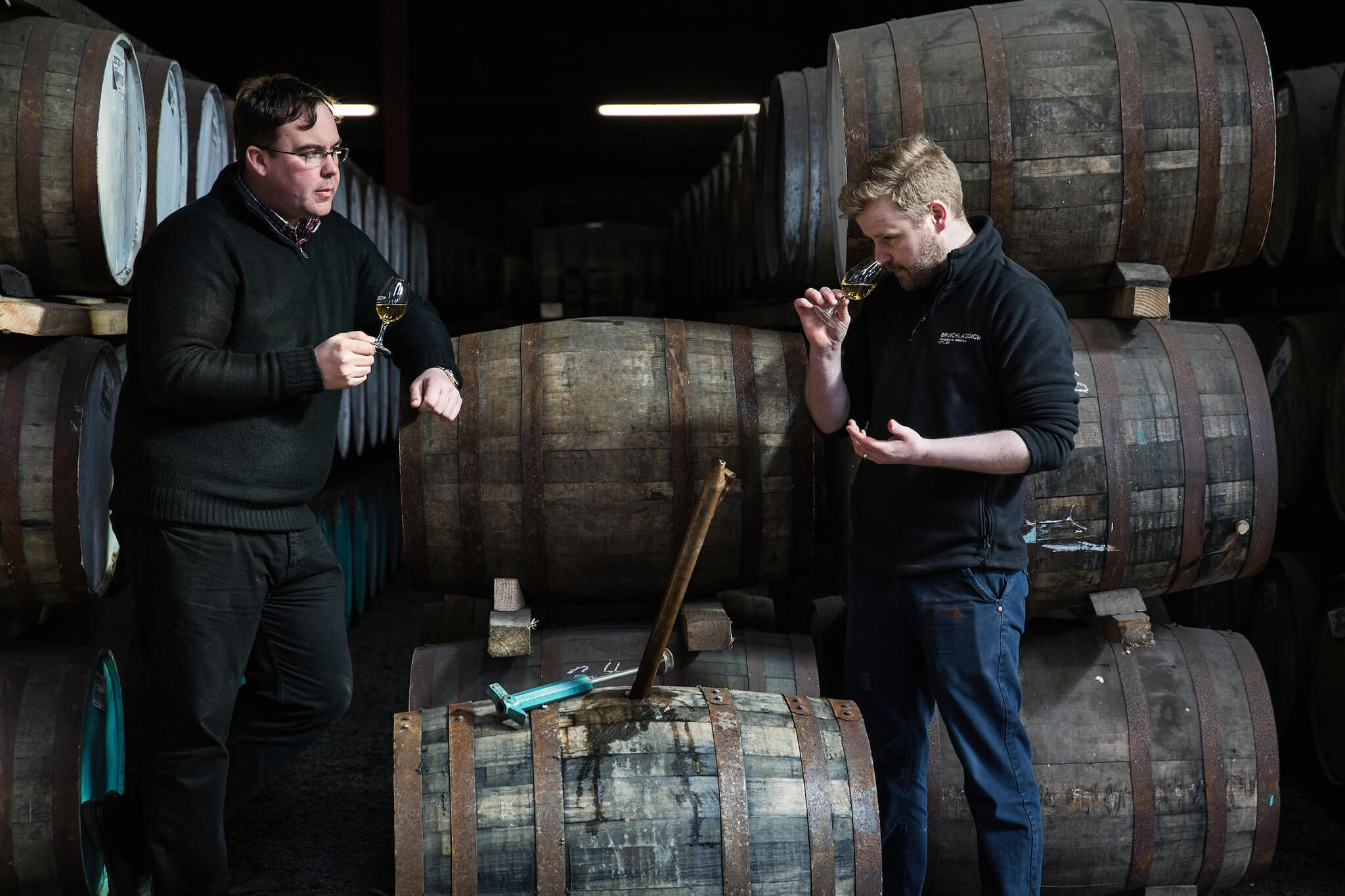 SIGNATURE BOTTLINGS AND OUR ISLAND HOME
DECLARATION OF BATCH PROCESS

Our signature bottlings are made in batches, and therefore cannot taste the same each time. Rather than apply practices such as caramel colouring or chill-filtering to standardise our whisky, we would rather celebrate those differences. Each bottle is printed with a batch is declared on our recipes online for you to compare and contrast.





COMMITMENT TO PLACE

All of our whiskies are matured and bottled only on Islay. We do not outsource when it's convenient. We've made a commitment to the island of Islay, building warehouses, employing local people, keeping whisky as 'Islay' as it can be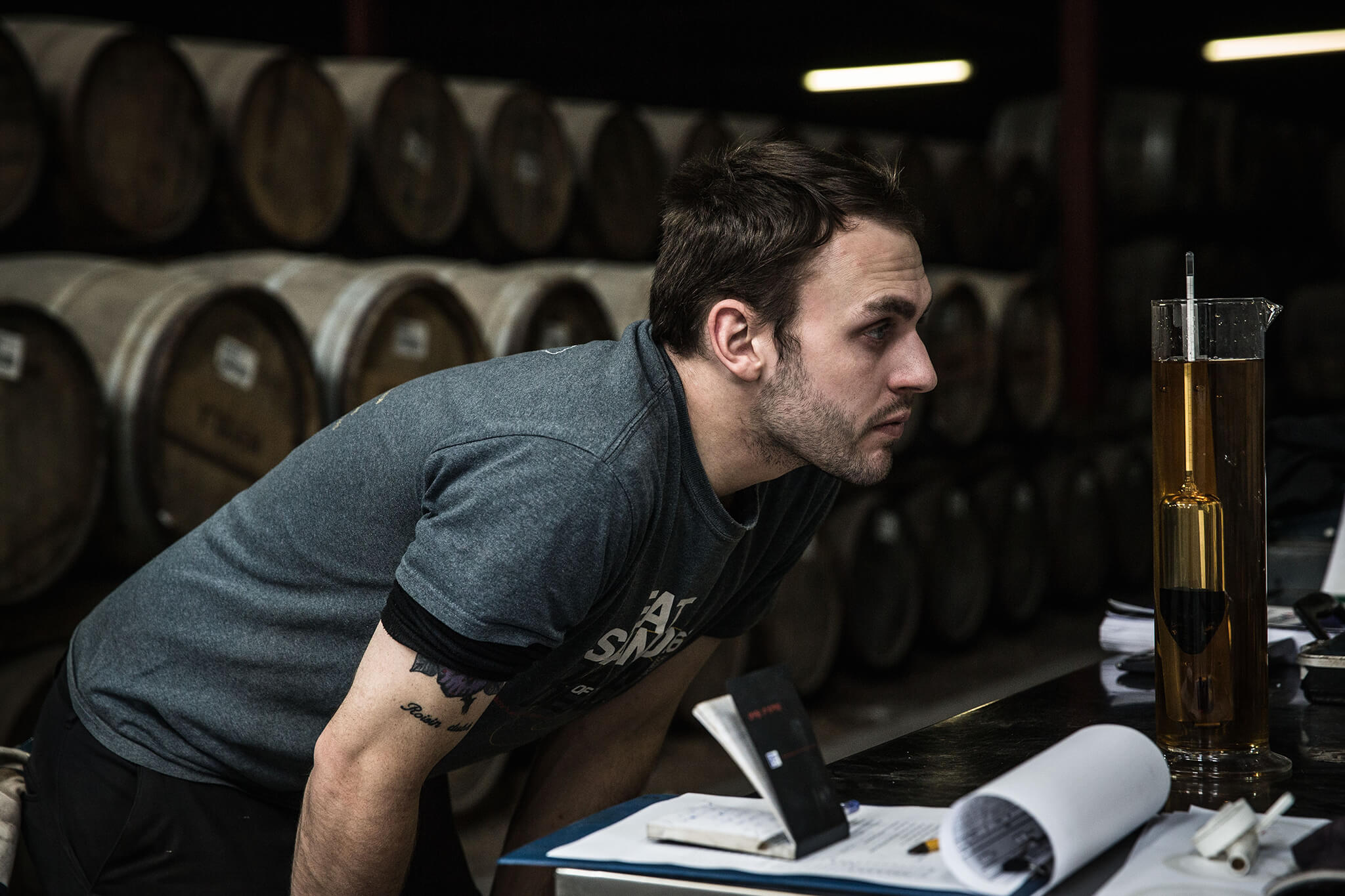 "THERE SEEMS, IN FACT, TO BE SOMETHING RATHER LIKE A CONSPIRACY OF SILENCE AMONG THE PROPRIETORS OF THE DIFFERENT BRANDS OF WHISKY, A CONSPIRACY TO PREVENT THE CONSUMER FROM KNOWING WHAT HE IS DRINKING."
Aeneas MacDonald, 1930
MORE ON TRANSPARENCY
---
Learn more about our commitment to transparency and why our ambitions go beyond the simple philosophy of making and selling single malt scotch whisky