BARLEY
OUR OBSESSION WITH THIS RAW INGREDIENT
WHERE OUR BARLEY OBSESSION BEGAN
---
When our Victorian distillery was resurrected in 2001, we had a choice to make; fit in with the status quo or reinvent the entire system.

Those early first steps into our barley exploration were pivotal for Bruichladdich Distillery. We would not conform to zero-traceability or the anonymity of the growing community.
We would not prioritise yield over flavour, and we would be driven by curiosity not cost.
With over two decades worth of work, we cast our minds back to where our barley obsession began. Read on to discover more about where we started and our commitment to where we are going.
STARTING FROM SCRATCH
Our fascination with ingredients arguably started long before we re-opened the gates of Bruichladdich at the turn of the millennium. Our principal founders, Simon Coughlin and Mark Reynier, had built up a wealth of experience in dealing with fine wine and the concept of terroir.
Having worked in the wine industry where each campaign, appellation, nuance, origin and growing condition was poured over, their entry into Scotch whisky was revelatory. The whisky world, especially at that time, was nothing like wine. It was primarily designed to mass produce blended Scotch, where full tankers could be easily swapped, and products were standardised to look and taste the same in every country for the lowest price possible.
Conforming would never have been an option for the new-age Bruichladdich. We had to dismiss the system and reinvent our approach to barley.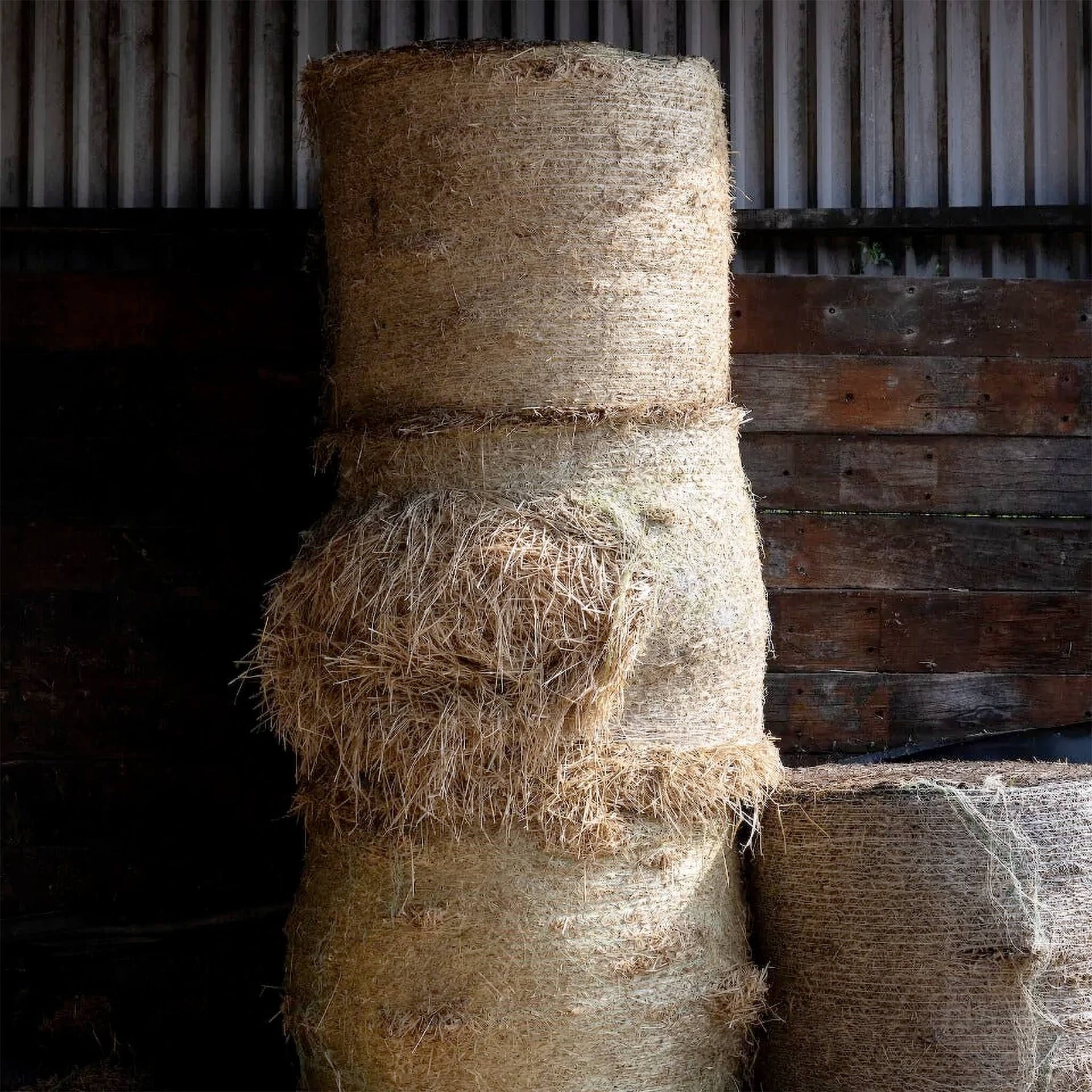 WORKING IN HARMONY
Since our first foray into barley exploration 18 years ago, we have slowly built a fascinating catalogue of barley-forward spirits. While they mature in our warehouses, we have fallen into a rhythm of celebrating each new vintage when they are ready to be released.
As we reconnected with our primary raw ingredient, we inevitably reconnected with agriculture and the challenges the farming community face. With 19 Islay farmers providing barley for the distillery today, we realise that while the whisky industry is booming - the farming community is largely left behind.
Due to previous economic challenges on the island, local farms on Islay have had to diversify from dairy to beef and then to mixed farming, showing agility and resilience. But we are accutely aware that working from a remote island, on Scotland's rugged west coast, adds another layer of complexity when it comes to accessing mainland markets.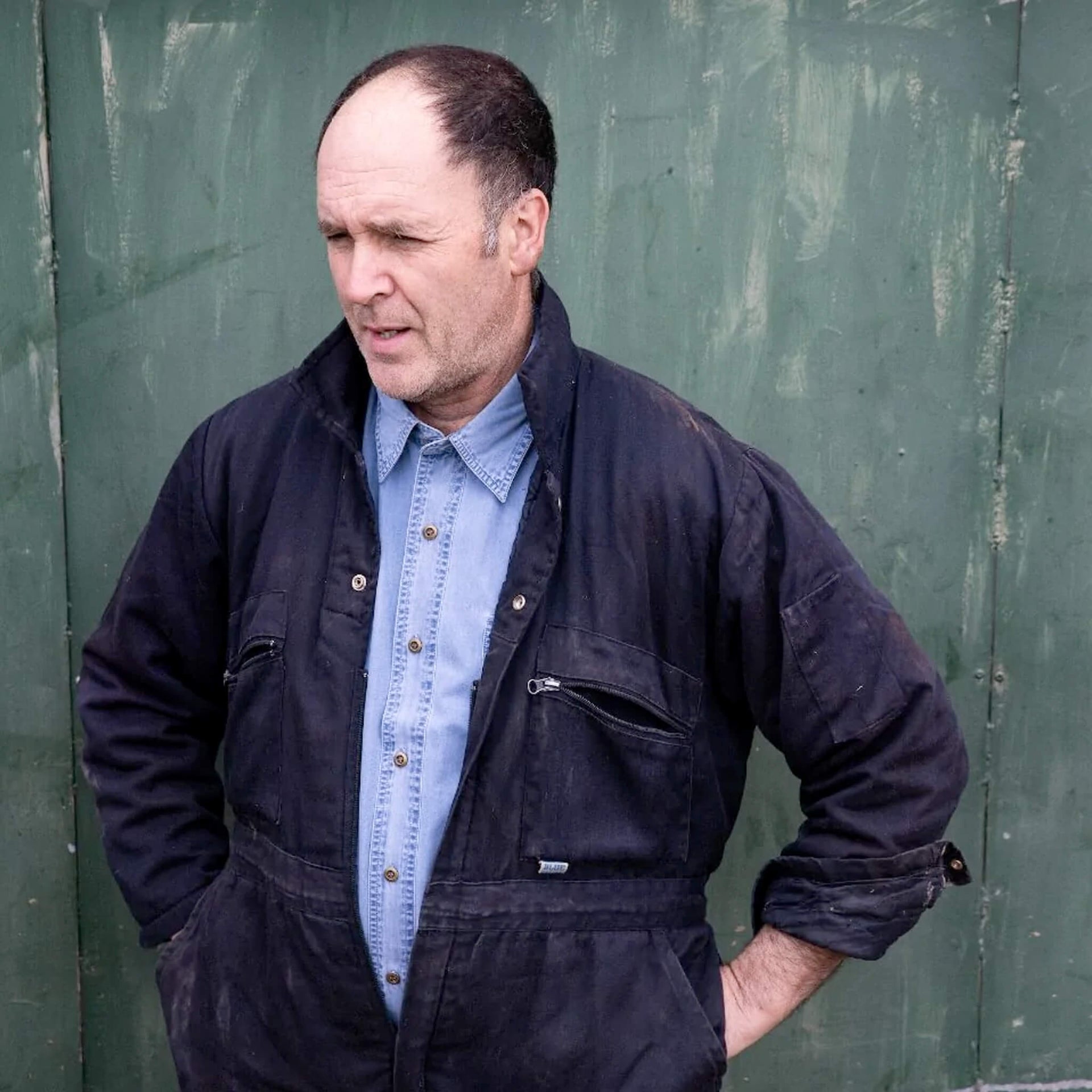 AN ISLAY ECOSYSTEM
The conditions of barley growing on Islay are far from ideal, but our distillery offered a diversified market and brought it to our local community's doorstep. Could this be replicated into other areas, other crops even, other than barley?
Small but fruitful experiments are also underway behind the scenes. In 2017, we announced that we had grown and distilled Islay rye in partnership with farmer Andrew Jones. The benefits are mutual. Andrew includes an extra crop in his rotation; reducing wind erosion, improving the soil structure, conserving moisture and reducing run-off. He sells it directly to us and has a guaranteed route to market. We distil a deeply flavourful spirit of unparalleled provenance.
This approach to an Islay ecosystem, with a symbiotic relationship between agriculture and distillation, must be the future of whisky in Scotland.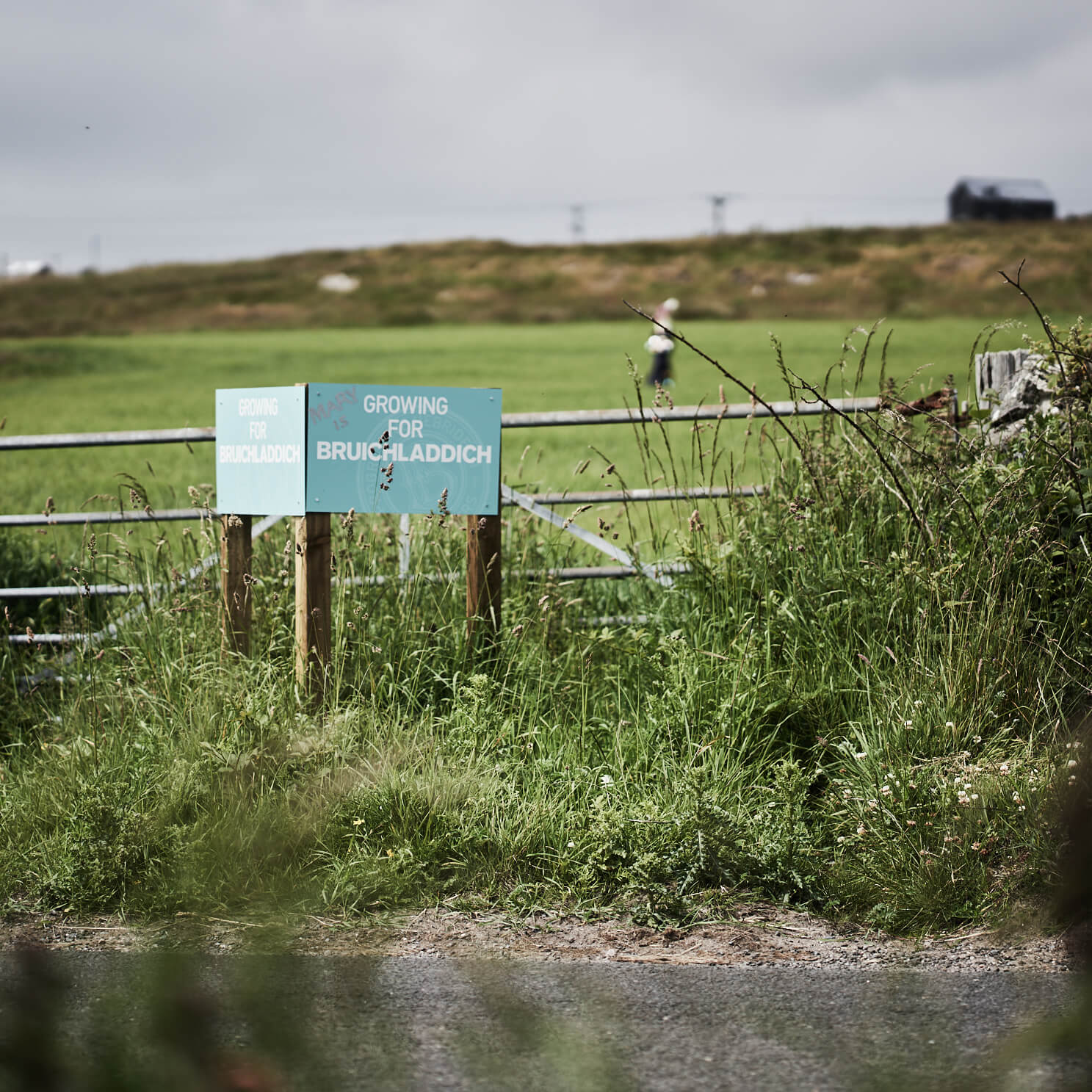 A NECESSARY RESTLESSNESS
Connection has become a key theme throughout our exploration of barley. Connection to the raw ingredient and to a farming community has resulted in what we hope will be an optimistic future for our local ecosystem. In a dream scenario, this early prosperity would influence others within Scotland to look harder at their supply chain and spread value deeper into their own network.
Our small steps to become more responsible and sustainable have made us question the real meaning behind innovation in Scotch. If we are to continue to push ourselves and adapt to today's challenging environmental conditions, it must be with purpose and intent - benefiting those beyond ourselves. We must develop relationships that support one another and if our small nation is to prosper, there must be an interdependency between agriculture, renewable energy and distilling.
Knowing what we know now, we are certain our barley exploration will be ongoing and infinite. More importantly, it will extend beyond the world's most complex cereal into a more profound approach to making single malt whisky.
OUR BARLEY JOURNEY
---
The milestones that mark our obsession with barley for over two decades.
2001
100% SCOTTISH BEGINS
---
Our distillery is resurrected after seven years of closure. We begin our commitment to provenance by only sourcing 100% Scottish barley, with support from our malting partner Bairds.
2003
ORGANIC BARLEY FIRST HARVESTED
---
We distil organically grown barley for the first time. Barley raised by William Rose at Mid Coul Farms continues to be a feature in our organic repertoire for years to come.
2004
ISLAY BARLEY FIRST GROWN
---
Islay-barley pioneer Raymond Stewart sows barley for Bruichladdich at Kentraw Farm. It is distilled that same year and is the first Islay grown barley to be distilled in recent times.
2005
BERE BARLEY GROWN ON ISLAY
---
Bruichladdich begin a partnership with the Agronomy Institute in Orkney, where the latter supplies seed to plant 6-row heritage variety named Bere. Islay farmers take on the task until 2009, when it is solely grown on the Orkney islands.
2010
BIODYNAMIC BARLEY FIRST HARVESTED
---
In partnership with Richard Gantlett at Yatesbury House Farm, we receive our first harvest of biodynamically grown barley. The only exception to our 100% Scottish rule, we first pursued biodynamic for its flavour properties. We now know it is significant in shaping the farming systems of our future.
2014
REGIONAL TRIALS EXPERIMENT INITIATED
---
The same variety of barley is planted in four different regions in Scotland: the Black Isle near Inverness (North), Turriff in Aberdeenshire (East), Ransfield in the Lothians (South), and on our farming partners land on Islay (West). The experiment sees us further our exploration of terroir in whisky.
2017
ISLAY GROWN RYE
---
Andrew Jones at Coull Farm grows Islay rye and we distil it that same year for what we believe is the first time in Islay's history. Rye may become an interesting rotational crop for us in the future.
2018
PURCHASE OF SHORE CROFT HOUSE
---
We purchased 30 acres of unused croft land next to the distillery grounds. The land will be used as an unofficial R&D site, furthering our agricultural expertise in-house.
2017
TRIAL PLOTS PLANTED
---
60 different varieties of barley and wheat are planted on our croft land. We plan to plant varieties each year, in the hope of finding a varietal that will be better suited to Scotland's unique west coast conditions.
2023
PROPOSED INSTALLATION OF MALTINGS
---
Subject to planning permission, we will install on-site maltings at Bruichladdich Distillery. It is intended that all Islay Barley, including Bere, organic and Regional Trial batches will be malted here.
2030
100% GREEN ENERGY?
---
Bruichladdich is currently exploring several renewable energy sources. The feasibility of tidal, water turbine and biomass technologies or a combination of all three are still being assessed but we hope to make significant progress towards using green energy by 2030.