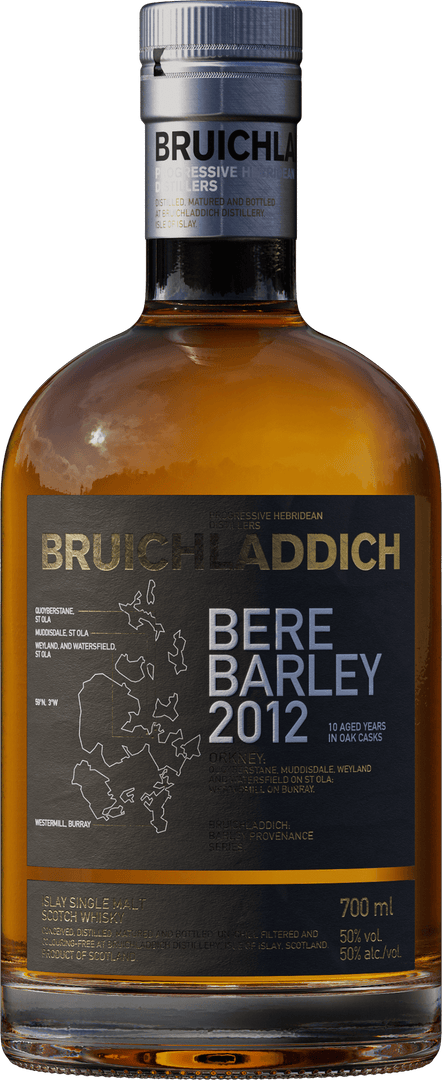 Bruichladdich
Bere Barley 2012
10 ISLAY AGED YEARS
£70.83 50% ALC./VOL.
A beautiful expression that shows the classic depth and complexity of Bere Barley. Notes of zesty lime and green apple, with a subtly spiced gingerbread finish.
We are committed to reducing unnecessary packaging and waste and no longer offer a secondary tin when ordering this product. Read more.
CREATED WITH UTMOST RESPECT, FROM GRAIN TO GLASS
---
The 2011 crop of Bere was grown and supplied by the Agronomy Institute of Orkney College (UHI) in partnership with Sydney Gauld (Quoyberstane).
Bere is Britain's oldest strain of cultivated cereal and would have been used by Scotland's early distillers through distant centuries. However, in the 20th century an emphasis on efficiency and commercial return encouraged the pursuit of yield over flavour – favouring varieties that would produce the easiest crop and greatest extract.

As champions of flavour, we've been working with the University of the Highlands and Islands' Agronomy Institute since 2005 to reintroduce Bere barley to the distilling of single malt whisky.
However, its importance stretches beyond whisky making. It is believed that this varietal has huge potential for the future of food production.

Sown in April for a September harvest, the 2011 growing season was mostly warm and dry, until the crucial cutting time when there were very few days free from rain. Maturing for over ten patient years in first fill ex-bourbon casks, the understated maturation of this 2012 vintage delicately balances an unctuous texture and malty, sweet fruit flavour.
A HARDY GRAIN
It has taken time and patience to understand how to get the best from this ancient grain. Proving resilient to milling and mashing in early trials, Bere is a hardy varietal, adapted to poor soil conditions and a short growing season.
Bruichladdich
Bere Barley 2012
PRODUCT DETAILS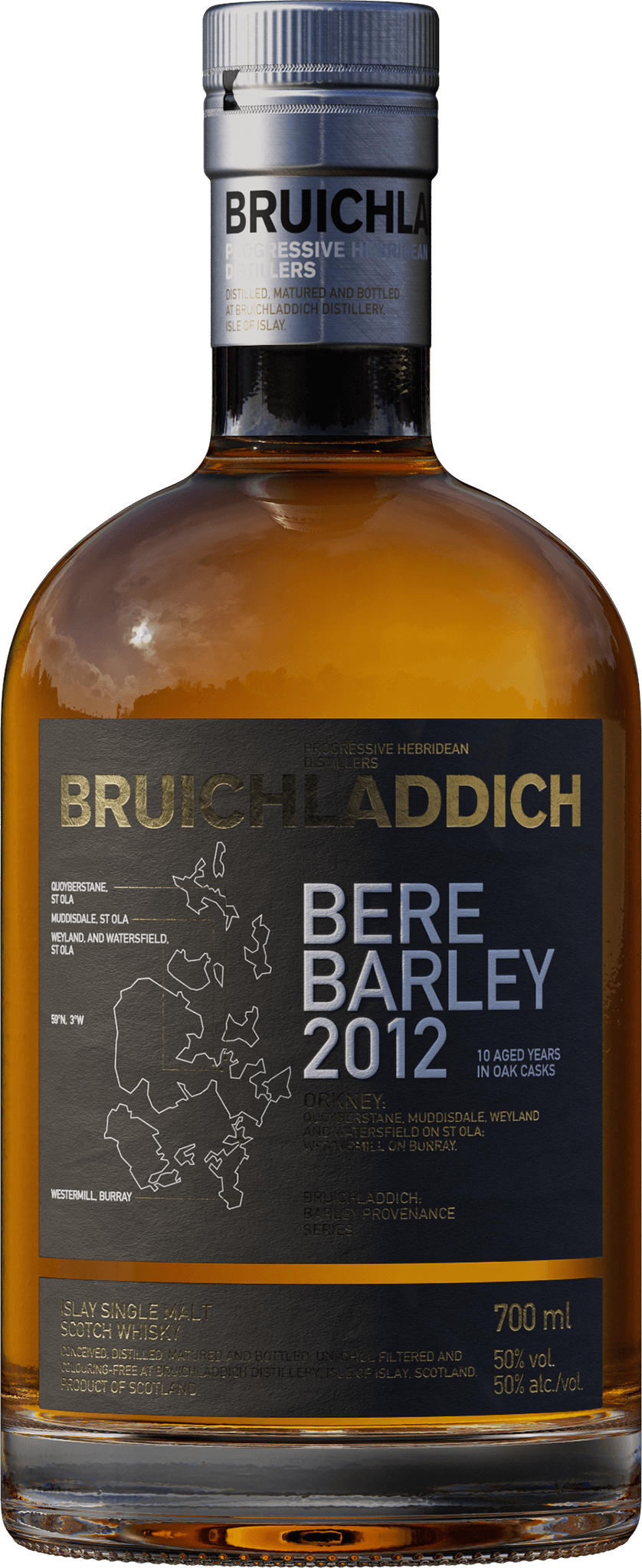 NUTRITIONAL INFORMATION
􀀲
The figures below state the average representative values per serving giving 10g alcohol, or per standard 25ml measure:
| PRODUCT: | THE CLASSIC LADDIE | |
| --- | --- | --- |
| Alcohol (% by volume) | 50% | |
| Nutritional Values: | Per 10g alcohol (25,3 ml): | Per 25 ml serving:/td> |
| Alcohol (g) | | |
| Calories (Kcal) | | |
| Fat (g) | | |
| - of which Saturates (g) | | |
| Carbohydrates (g) | | |
| - of which Sugar (g) | | |
| Protein (g) | | |
ANCIENT GRAINS
Bere is a six row barley with ancestry that can be tracked back to the very dawn of our agriculture, some 5,000 years ago. Whilst it produces incredibly low yields, it delivers a uniquely robust, rich flavour through its smaller, denser grains. Light, zesty and bursting with fruit, Bere single malt offers an unctuous texture and unmissable barley-sugar sweetness.

Grown for centuries by illegal distillers as they developed Uisge Beatha, the forerunner of modern Single Malt Scotch, Bere's story within the whisky industry is long established. Working with the University of the Highlands and Islands' Agronomy Institute, we want to secure the future of this historically important grain in the continued story of distilling single malt whisky.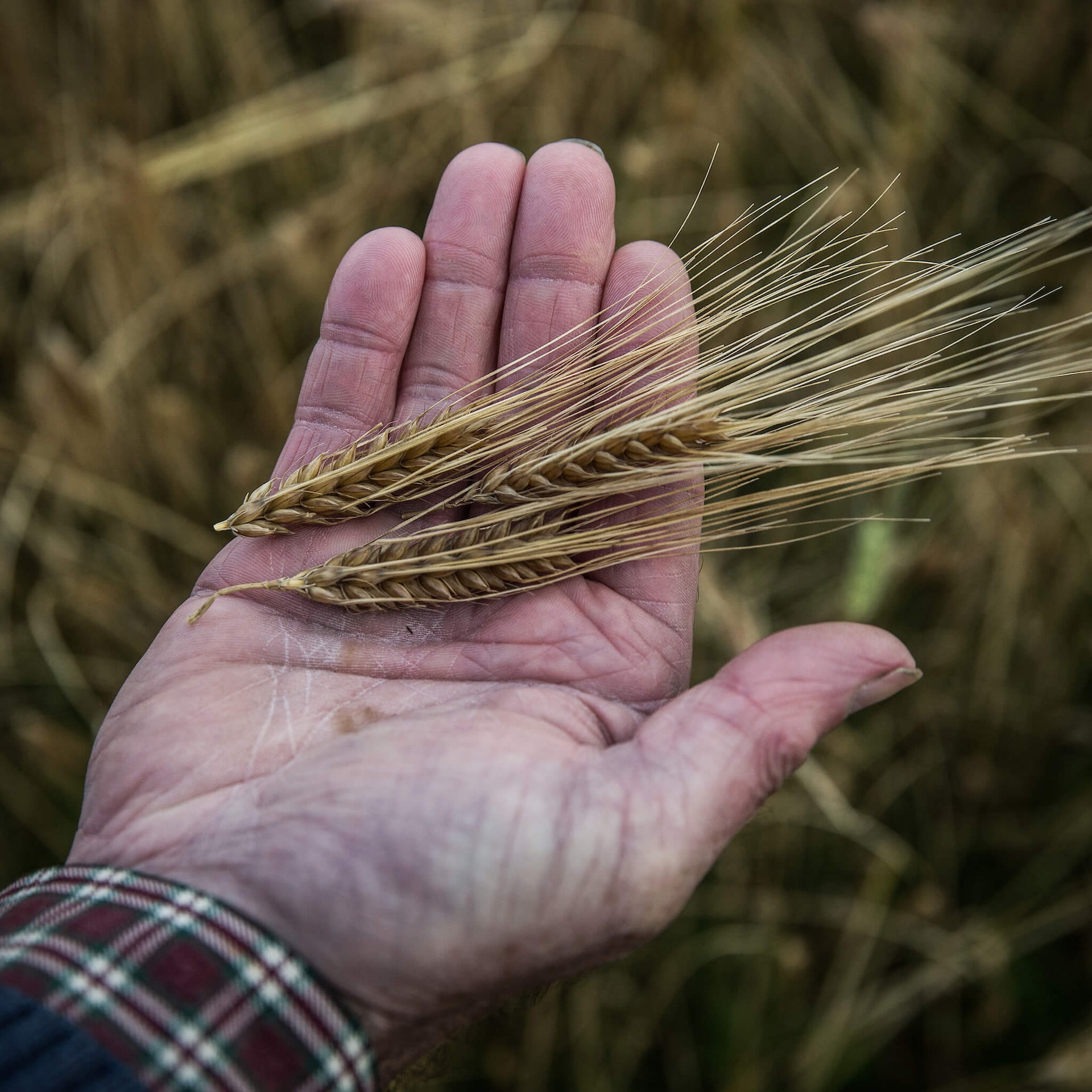 EXPLORE MORE FROM BRUICHLADDICH
---
Our Bruichladdich whisky range is unpeated, floral and complex. Trickle distilled from 100% Scottish barley using much of the original Victorian machinery, the methods employed by our craftsmen have continued unchanged. This is natural whisky, non-chill filtered and colouring free.
YOU MIGHT ALSO LIKE
---
Stories of our whisky-making, our people and our commitment to making the most thought-provoking spirits