WE ARE B CORP CERTIFIED
USING BUSINESS AS A FORCE FOR GOOD
WHAT IS B CORP?
---
On Monday 4th May 2020, Bruichladdich Distillery officially became B Corp certified.
This means adhering to the highest standards of social and environmental performance, public transparency, and accountability, or in other words, balancing profit and purpose.
Set up in 2006, the B Corp certification process was organised to help mission-driven businesses protect and improve their positive impact over time.
Acknowledging that governments and non-profits can only go so far in driving change, we join numerous for-profit businesses helping to tackle some of the challenges our modern societies face
We volunteered ourselves to be evaluated, and we'll continue to do so every three years from now. This is the time for us to celebrate all the achievements we have managed but it's also an opportunity to pause and recognise where we are now, knowing that we must push ourselves to make our business better each year.
We are incredibly proud to be in this network of change-makers.
OUR LATEST IMPACT REPORT
As a B Corp, we are legally obliged to publish the impact we've made on an annual basis. Delve into the full detail for 2021-2022 here.
Download Report
IMPACT SCORE
We have achieved a number of milestones that have helped us attain B Corp status. Businesses must earn a minimum of 80 points out of a possible 200 to qualify. Under the headings of workers, governance, community, environment and customers, we will work towards improving our score year on year.
WE ACHIEVED 83.2 POINTS.
This is just the start of our B Corp journey.
DOING BUSINESS DIFFERENTLY
Since our resurrection in 2001, Bruichladdich Distillery has existed as an antidote to tradition. Our purpose has always been bigger than making and selling single malt Scotch whisky.
The commitments we have made to our community and our island have shaped the way we do business. Our refusal to outsource our warehousing and bottling contributes to us employing 80 people on Islay, making us the largest private employer on the island of Islay. The partnerships we have created with our local farming community now see over 50% of our annual requirements grown locally across multiple Islay farms.
These actions may sound simple, but they are not the norm, nor are they an exhaustive list of our proudest achievements. Regardless of what we have conquered to date, we will continue to push our priorities forward across our sustainability pillars; in Islay & Community, Agriculture & Biodiversity, Packaging & Waste, and Energy.
PROGRESS TO BE PROUD OF…
PEOPLE-CENTRIC POLICIES

+ 80 people now work for Bruichladdich Distillery on the island of Islay, with a further 31 based in Glasgow. By basing typically 'mainland' functions on Islay, we are able to offer varied career opportunities to our workplace. Roles offered in human resources, design, hospitality, customer services, bottling and communications are not the norm on Islay, but they add vibrancy to our distillery.

+ The benefits we offer also helped us qualify. Living Wage employment, a bonus scheme available to all our staff, the annual cost of living adjustments as well as private healthcare, life assurance provisions and 34 days paid annual leave are all standard.

+ For the fitness fanatics, we offer an optional cycle-to-work scheme, corporate gym membership, health and wellbeing day and we come together for a staff sports day once a year. During our community day, we committed 500+ hours of working time to voluntary projects and we know it doesn't really count but our staff Christmas party alone is worth working the year for!

+ We're also a diverse employer with a sound training and development program that's seen 41 of our staff either promoted internally or transferred to departments that better suited their work/life balance. 10 of our 22 senior management are female, and we have an age range represented from 19 to 75 years of age.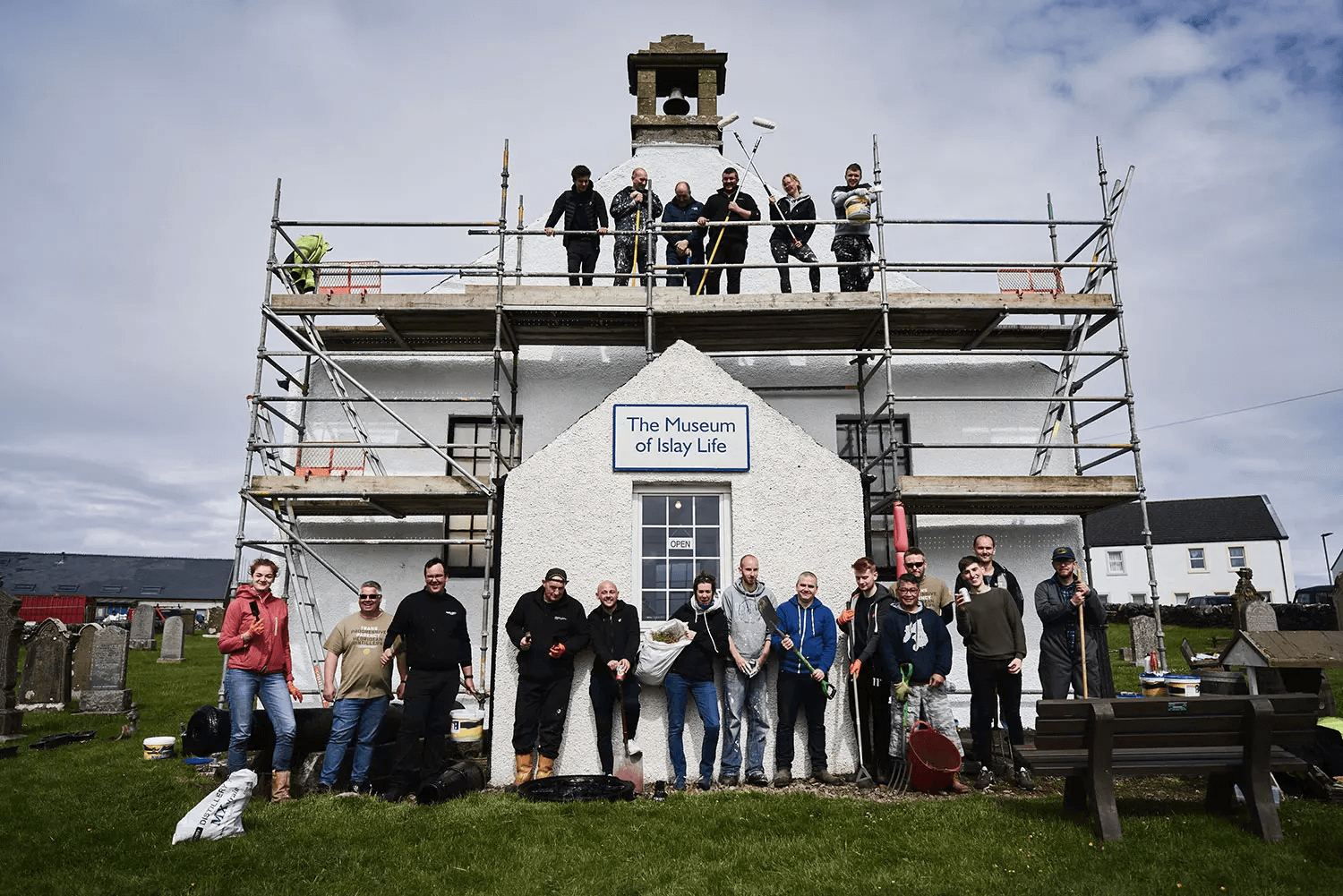 PROGRESSIVE ATTITUDES
Our progressive attitude towards agriculture and our environment will be built upon in the coming years.
We are extensively researching the feasibility of greener energy in order to reduce our carbon emissions. Thus far, we've installed a hot wastewater system that circulates the heat from our condensers through to keep our office, bottling hall and visitor centre warm. In May 2020, we switched to 100% green electricity. We've even tried and failed at using anaerobic digestion as a source of energy in the past. Undeterred, we've learned from the process and will explore alternative sources with enthusiasm.
We are also immensely proud of our work in agriculture. Whether on the Scottish Mainland, with heritage varietals, organic batches, or modern-variety single field, single vintage Regional Trials, we've experimented with an impressive back-catalogue of barley. Putting flavour and farmer first, we'll delve further outside the current recommended growing list to find the new frontier in grains and how they are grown.
We'll turn our hands to reducing our Packaging and Waste over the next year. We are confident that great things can be achieved here, especially with the inspiration of other B Corp businesses to look to. We just have to think big, start small but start today!
LOOKING AHEAD…
Becoming certified B Corp is a massive achievement for us. We are delighted to be among other businesses that contribute to a more inclusive and sustainable economy. Our role now is to share the successes of our fellow pioneers and continue to provoke our restless curiosity, improving each and every day for our people and our planet.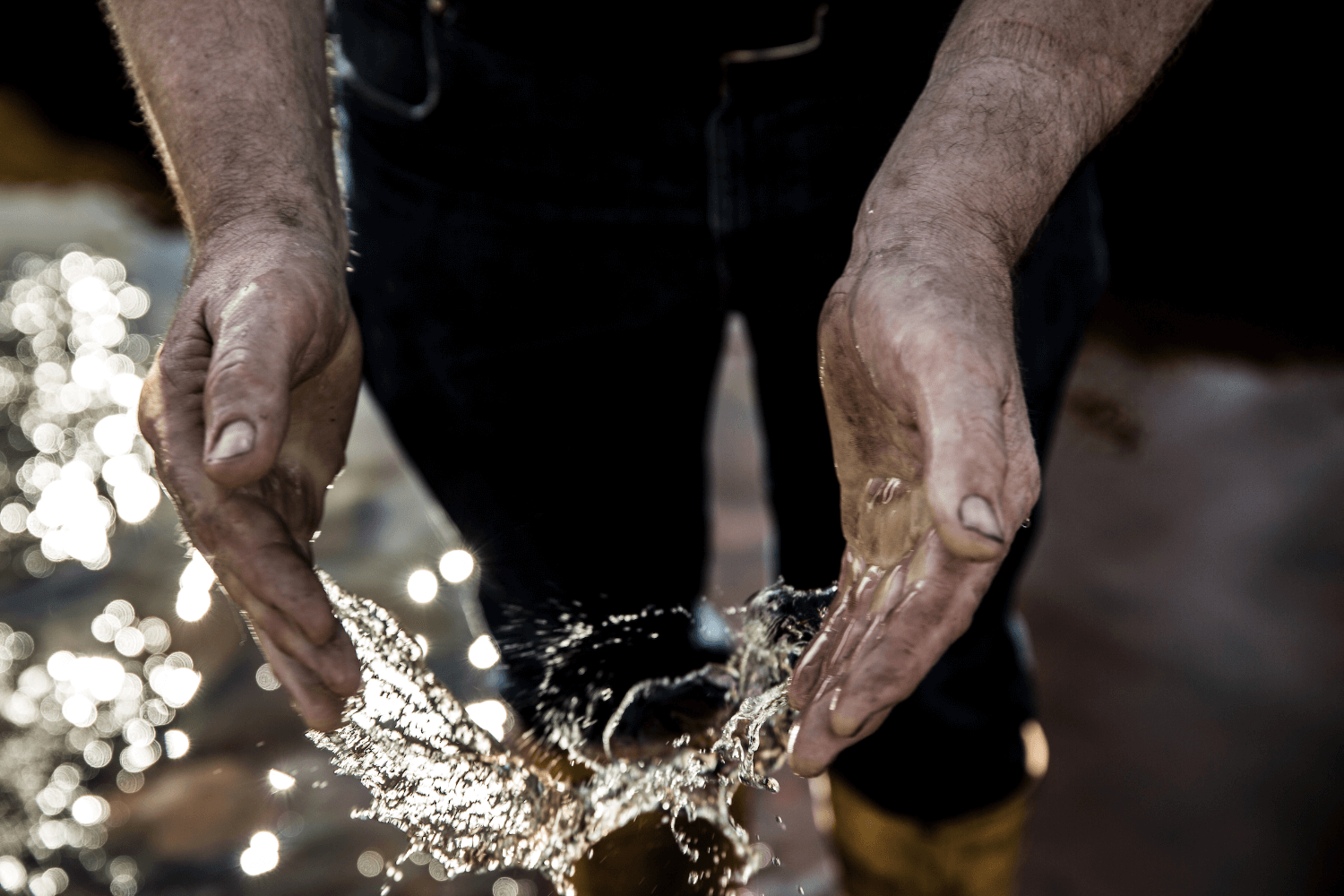 MORE ON SUSTAINABILITY
---
Explore sustainability stories and news from Bruichladdich Distillery